Staff
Everyone at Selkirk School works very hard to make your child's day fun and educational!  Here are the adults who work at Selkirk School:
Ms. Sara: ThreeSchool teacher
Ms. Tara: Preschool teacher
Mr. Ryne: PreK/Kindergarten teacher
Ms. Heidi: ThreeSchool teacher's assistant and Afternoon Explorers teacher
Ms. Riley: Afternoon Explorers assistant teacher
Ms. Molly: Director
3School Teacher
Ms. Sara has a wonderful passion for working with young children!  She has more than 10 years of teaching experience, along with a BA degree in Elementary Education.  Sara is also mom to two Selkirk School alumni, and in her spare time she can be found practicing yoga, spending time with family, and eating ice cream.  Sara's years of experience fostering a love for learning are particularly valuable with our 3School students.
Preschool Teacher
In addition to her degrees in Photography and General Education, Ms. Tara is currently working on completing her Early Childhood Development and Education degree.  She has worked with children for over 15 years and is a wonderfully creative, hands-on educator.  She also has firsthand Selkirk School experience as a Selkirk parent!
Kindergarten/Pre-K Teacher
Mr. Ryne has a Masters in Elementary Education, and previously taught at Farmin Stidwell Elementary School before joining the Selkirk School team.  His passion for engaging young learners pairs with a vibrant, creative, kind approach to education.  Mr. Ryne is also a Selkirk parent!
"I have grown to appreciate the bond that the families and the faculty create at Selkirk School… is is nothing short of remarkable!"
3School Teacher's Assistant
Lead Aftercare Teacher
Ms. Heidi is known for her enthusiasm and caring manner working with children.  She has nearly a decade of classroom experience, and is patient, kind, and creative – creating an excellent classroom and care environment for the children.
Afternoon Explorers Assistant Teacher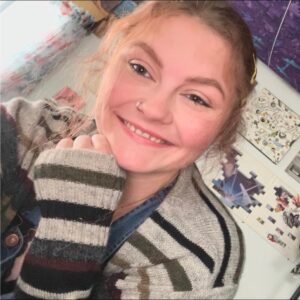 Ms. Riley has a special talent for engaging children, and is an expert story-teller!  Her years of experience and fun approach create an extra-welcoming environment for the children in our Afternoon Explorers program.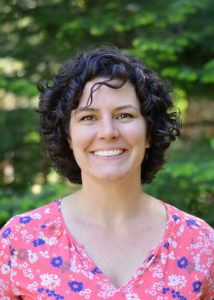 School Director
Working with our fun, kind, interesting, interested Selkirk students brings me joy on a daily basis!  I'm here to support their growth,  their learning, and their exploration of the world around them… to help them discover and create those fundamental building blocks that will carry them forward in life and in education.
I've enjoyed over 20 years of experience working with children, as well as a background in both business and outdoor recreation.  This unique blend allows me to fulfill a number of roles at Selkirk, and gives me true integration with – and appreciation for – all that this special school offers to our children.