Staff
We're currently hiring staff for Selkirk Camp 2023!
This is a great job for anyone who loves working outside with young children. Please email letter of interest to: info at selkirkschool dot com or give us a call for more information!
Everyone at Selkirk School works very hard to make your child's day fun and educational!  Here are the adults who work at Selkirk School:
Ms. Sara: 3School teacher
Ms. Molly F.: Preschool teacher
Ms. Sharon: PreK/Kindergarten teacher
Ms. Heidi: ThreeSchool teacher's assistant and Afternoon Explorers teacher
Ms. Adrienne: Afternoon Explorers assistant teacher
Ms. Molly T.: Director
3School Teacher
Ms. Sara has a wonderful passion for working with young children!  She has more than 10 years of teaching experience, along with a BA degree in Elementary Education.  Sara is also mom to two Selkirk School alumni, and in her spare time she can be found practicing yoga, spending time with family, and eating ice cream.  Sara's years of experience fostering a love for learning are particularly valuable with our 3School students.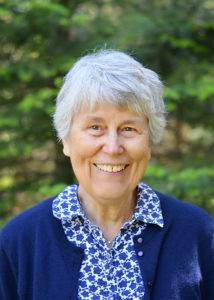 Kindergarten/Pre-K Teacher
I am so pleased to be teaching Pre-K and Kindergarten at Selkirk School.  I began teaching when I was 5 and found I could convince my younger brother that "school" was fun.  I have been teaching ever since and school has expanded to become more than just fun.  It's also interesting, challenging and always rewarding.
Motivation is key to a young child's learning and children are motivated when they are doing tasks that are meaningful and engaging.  For young children that means tasks where they can explore, talk and feel satisfaction when they discover something new or do something they have never done before.  I love watching young children in this exciting process.  It always pushes me to ask, "Where do we go next?"
As a first and second grade teacher, I found that the areas of reading, writing, and math can all be rich playgrounds of discovery for children.  At Selkirk my class will explore these areas together through hands on activities, projects and games.  Strong educational growth takes place in a caring community of learners who think, talk and share their changing and growing ideas.  We will do that daily.
For me, the most critical support for any child's learning is the link between a child's home and their school.  Parent/teacher communication is key to any child's early learning successes and I welcome parents in my classroom.  I also communicate with parents on a regular basis.
Each year I look forward to the things our class will learn together, the individual growth the children will make, and all the fun we will have.
Preschool Teacher
Ms. Molly F. has a BA in Elementary Education, over 10 years of teaching experience, and also has firsthand Selkirk School experience as a former Selkirk parent.  Ms. Molly is a wonderfully creative, hands-on educator, and we're excited to have her on our team!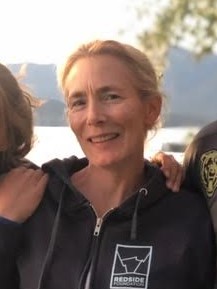 3School Teacher's Assistant
Ms. Heidi is known for her enthusiasm and caring manner working with children.  She has 5 years of classroom experience, and is patient, kind, and creative – creating an excellent classroom and care environment for the children.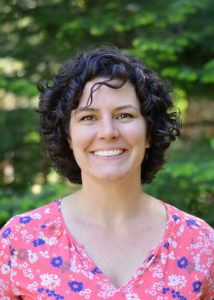 School Director
Working with our fun, kind, interesting, interested Selkirk students brings me joy on a daily basis!  I'm here to support their growth,  their learning, and their exploration of the world around them… to help them discover and create those fundamental building blocks that will carry them forward in life and in education.
I've enjoyed over 15 years of experience working with children, as well as a background in both business and outdoor recreation.  This unique blend allows me to fulfill a number of roles at Selkirk, and gives me true integration with – and appreciation for – all that this special school offers to our children.